The Best Martial Arts School In Carroll County Maryland for Gracie Jiu Jitsu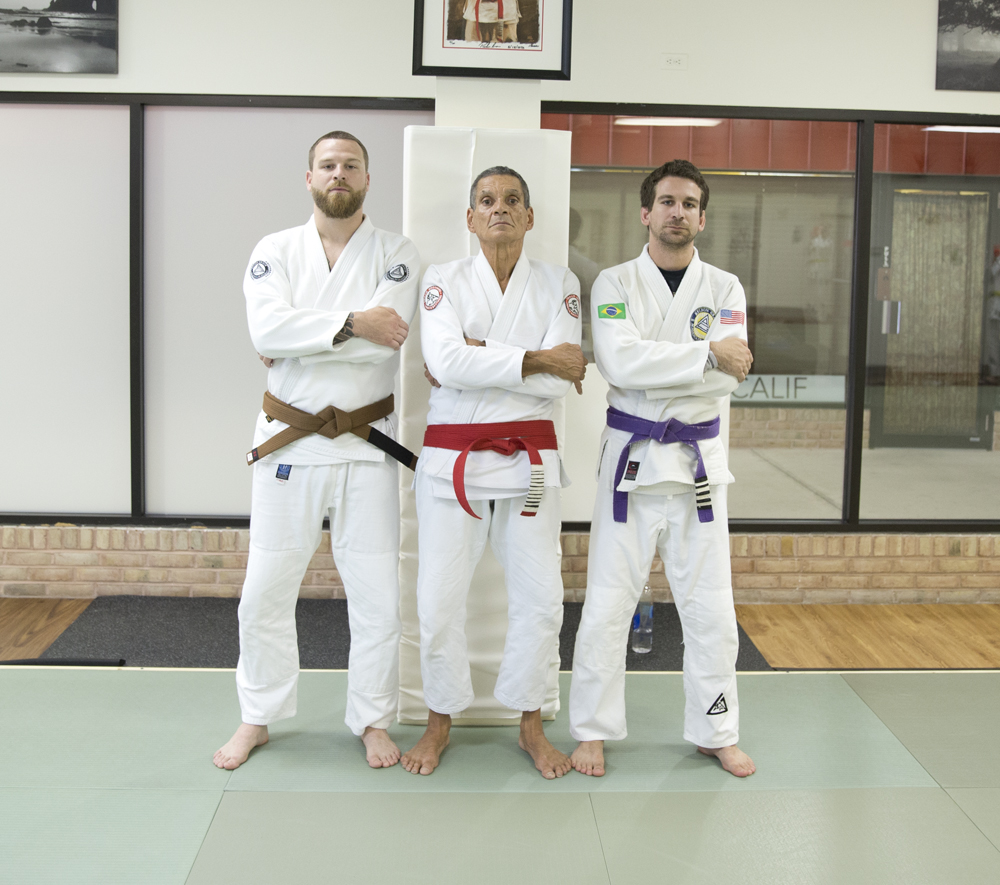 Gracie Jiu Jitsu Carroll County is located in Finksburg Maryland and was established to bring the best martial arts training experience to the community. Owned and operated by the Stewart brothers who were born in raised in Carroll County Maryland, the academy exists to empower students and to end bullying in Carroll County Schools.
The academy has a large adult student base consisting mainly of business professionals and law enforcement officers. We take keeping our community safe very seriously and we believe that Gracie Jiu-Jitsu is the answer to many problems that our citizens encounter.
When you join the academy you are not just a student, you are part of a community, a family. The tenants of respect, hard work, self-discipline and concentrated effort are an integral part of our philosophy and comprehensive curriculum.
Everything we teach has been tested and authenticated by Grandmaster Relson Gracie, second oldest son of founder Helio Gracie.
This authentic Brazilian Jiu Jitsu school in Finksburg, Maryland takes great pride in offering high quality martial arts lessons to the the communities of Westminster, Finksburg, Eldersburg, and surrounding areas of Carroll County.
There are many Karate and martial arts schools in Carroll County to choose from. Gracie Jiu Jitsu Maryland has proven itself to be the best martial arts school in Carroll County for practical self defense classes and real authenticated Brazilian Jiu Jitsu training. If you have been searching for the best martial arts school with the most qualified instructors and you live in or near Carroll County, your quest is over.
The greatest difference between Gracie Jiu Jitsu Maryland in Carroll County and other program near us are the core lessons focus solely on practical self defense.
We encourage people to go try the other martial arts schools in our area so that they can see the difference in quality. You will appreciate the level of attention and detailed instruction we offer. There are no other Brazilian Jiu-Jitsu schools in Carroll County who are learning directly from one of the Red Belt Grandmasters. As they say, the water is always purest closest to the source.
The academy is convenient to Westminster, Finksburg, Eldersburg, Hampstead, Reisterstown and manchester. We also have locations in Columbia Maryland and Severna Park Maryland.
Gracie Jiu Jitsu is a martial art based on mastery of the use of leverage, timing, and technique over brute strength. It is the best martial art for the smaller person to defeat a much larger opponent. The only way to achieve the best martial arts training possible is by practicing under the watchful eye of a qualified martial arts instructor who has real life experience and who cares about your safety and progress.
Students who train Jiu Jitsu at Gracie Maryland in Carroll County will enjoy learning authentic Brazilian Jiu Jitsu in a fun and positive environment. Safety, progress and the ability of the student to defend his or herself are of the highest priority. You and your family will be learning from the most experienced and dedicated martial arts instructors in Maryland. Gracie Maryland is the only authentic BJJ (Brazilian Jiu Jitsu) school in Carroll County and the only Relson Gracie Authenticated Jiu Jitsu Academy in Carroll County Maryland.
Training at any Karate school in Carroll County will teach great life-skills and values. Practicing any martial art provides the amazing benefits of stress relief, weight loss and increased confidence. However Jiu Jitsu is far and wide the best martial art for self-defense.
If you live in or around Finksburg in Carroll County Maryland and are looking for a high caliber Martial Arts school then you need to take a FREE TEN DAY TRIAL at Relson Gracie Jiu Jitsu Maryland! The Academy is conveniently located for residents of Westminster, Reisterstown, Hampstead, Manchester, Gamber, Owings Mills, and Glyndon in Maryland.
Gracie Maryland | Relson Gracie Jiu Jitsu
3000 Gamber Road, Finksburg, Maryland 21048